Visit their website
McCulloch
McCulloch has a long history of developing powerful and reliable products. The first step was taken in 1949, when we introduced the first American one-man chainsaw. During our first decades, our main target group were professional woodworkers. In the 1970s we began working with garden products for consumers
During the 1950s, McCulloch Motors continued to grow and expand into new markets. The company changed its name to McCulloch Corporation in 1958. In addition to powerful and world-renowned chainsaws, the business now included airplane engines as well as kart engines.
In 1999 McCulloch sold its European division to Husqvarna AB. Nine years later, Husqvarna also acquired the rights to the McCulloch brand on the North American market. Since then, McCulloch is a brand within the Husqvarna Group.
Today, McCulloch offers a complete line of garden products: powerful chainsaws, sturdy trimmers, lawnmowers, garden tractors and hedge trimmers. Each one provides you with all the power you need to get it done.
McCulloch Products (5)
McCulloch Univeral Petrol Oil Combi Can 0L0025
Holds 3L Fuel (fuel/oil mix) and 1.5L Chain Oil Auto Stop anti spill Nozzle Measured caps for mixing fuel and oil to the correct...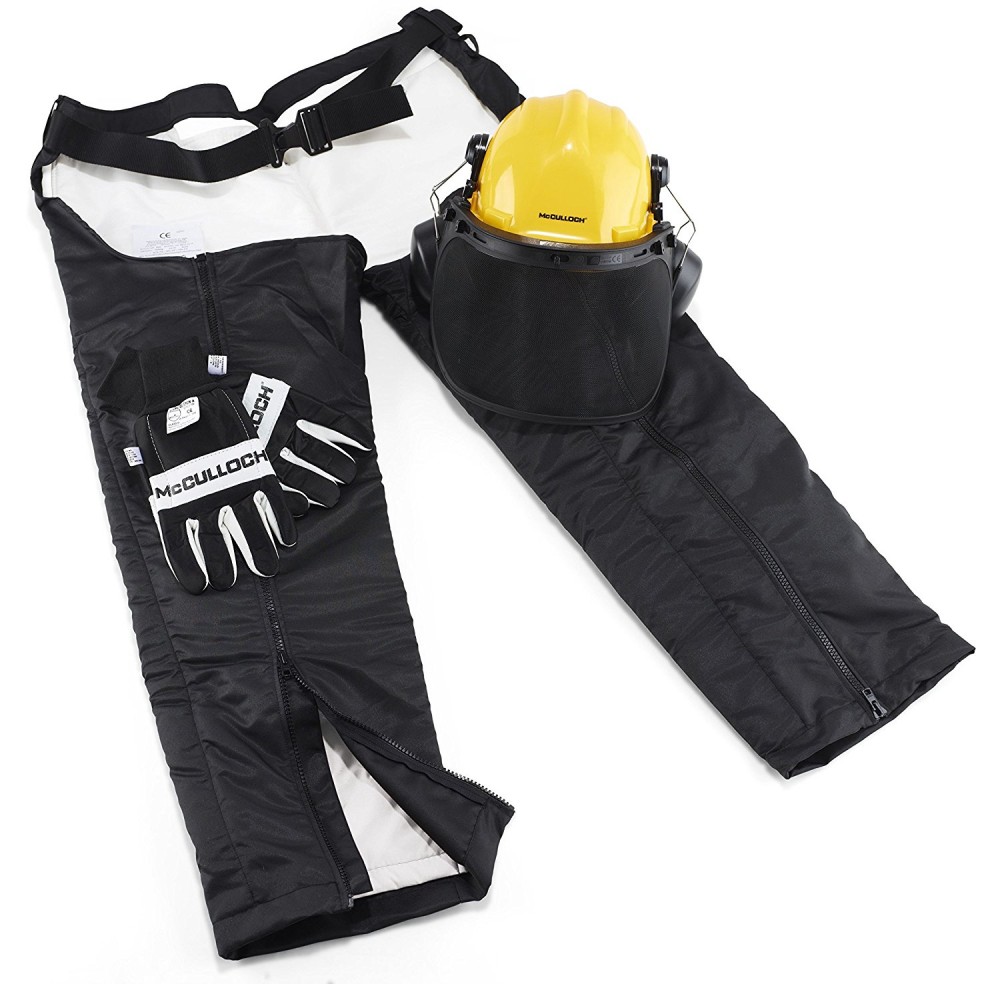 McCulloch Universal Chainsaw Protective Kit PR0017/ 577616517
The McCulloch Universal Chainsaw safety kit includes the necessary equipment to provide you with the basic protection. Contains: •...
Saw Horse
Universal Powered by McCulloch TLO007 saw horse holds logs and firewood whilst you can easily cut them into smaller logs with ease.
McCulloch Chainsaw Bag 577615001
McCulloch Chainsaw Bag 577615001 Suitable for most makes of chainsaw fitted up to a 20" bar  Heavy-duty Cordura material...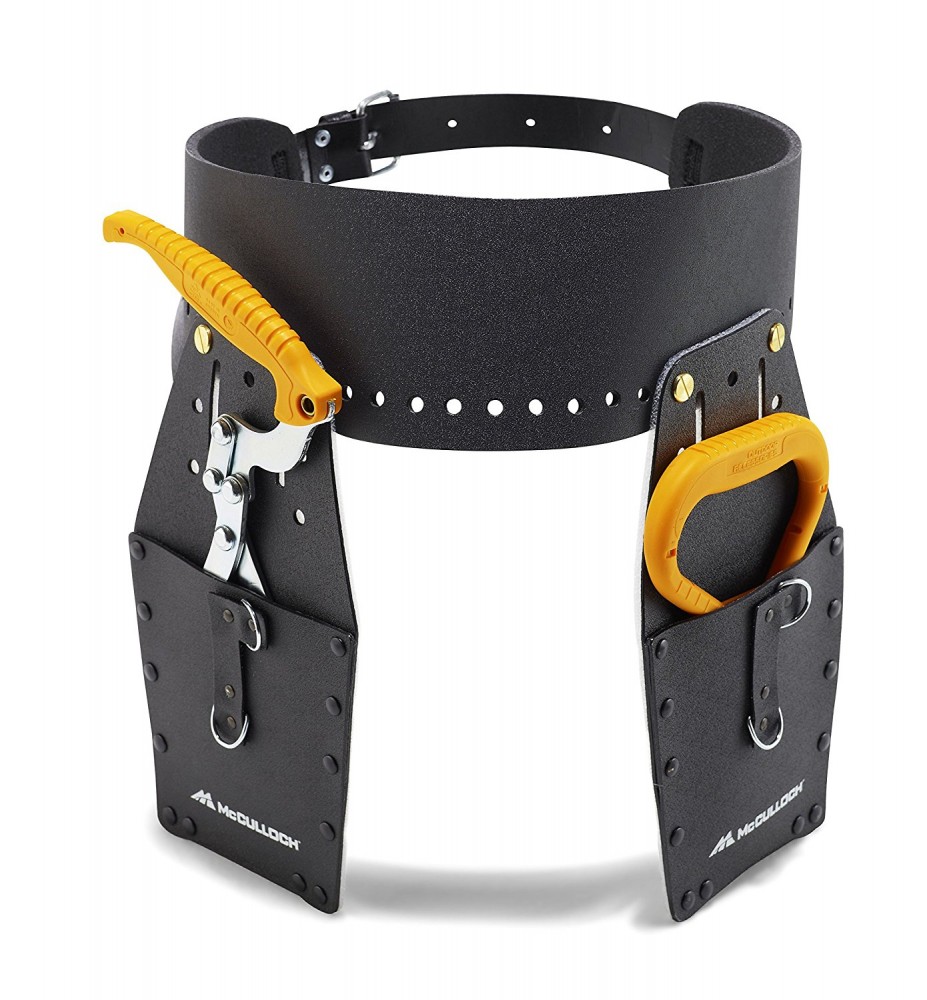 McCulloch Tool Belt Kit Complete TL0032
McCulloch Tool Belt Kit Complete in profiled box with tool belt, two holsters, rear tool carrier, lifting hook, and lifting tong The tool...