Visit their website
Husqvarna Chainsaw Tools & Accessories
Keeping your tools in optimal condition will ensure you get the best possible performance from them, and Husqvarna chainsaws are no exception. Our range of Husqvarna chainsaw tools & accessories will help you do just that.
From cleaning sprays to protective boxes, we have what you need to keep your chainsaw in prime shape.
Our Husqvarna Chainsaw Tools & Accessories (4)
Out of stock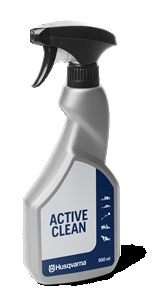 Husqvarna Active Clean Spray 500ml 597255701
Versatile cleaning spray, effective on saw chains, garden machines, air filters, and dirty boots. Ergonomically-designed bottle with a...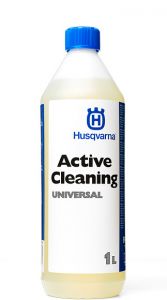 Husqvarna Biodegradable Active Clean 583876901
Protective clothing must be washed regularly to retain its protective qualities. Our special detergent is phosphate free and biodegradable, and...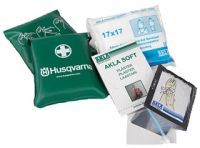 Husqvarna First Aid Kit 504095301
Husqvarna First Aid Kit 504095301 Includes First aid bandage, nine plasters in various sizes, two wound swabs, one mirror and one cotton bud.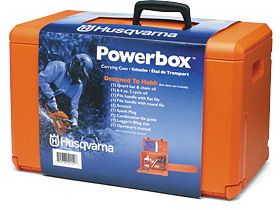 Husqvarna Chainsaw Box 531300872
Husqvarna Chainsaw Box 531300872 The Husqvarna Chainsaw box is a tough handy carrying case designed to carry a chainsaw, lubricants, and other...